Smart Products
Why Are Bamboo Standing Desks a Good Choice for Any Office Space?

Autonomous
|
Jun 1, 2021
1,846 Views
Bamboo has been one of the most preferred materials for furniture for several years. It is low-cost, durable, and looks stunning. Thus, without a doubt, many individuals prefer to use it as an eco-friendly alternative to their regular furniture. Within this category, we also include bamboo standing desks, which have been increasing in popularity in the latest years.
We'll explain what standing desks are and why bamboo is the best material for its surface for today's article. By the end of the article, you will know the best option for a bamboo stand-up desk for your home office.
What are standing desks?
Standing desks are desks that allow you to continue working while standing, as their name suggests. Although this isn't official, we would like to make a distinction between the two types of standing desks that can be found:
Stationary – These standing desks have a predetermined height. Thus, they are not adjustable, and you must keep up with your tasks with what you have.
Height-adjustable – Some standing desks are also known as "height-adjustable desks." This is because the frame used is modifiable, and the motor allows you to modify its height with a single button. These desks can be quite expensive sometimes.
Height-adjustable bamboo standing desks often are equipped with bamboo tabletops. However, this can vary depending on the manufacturer. Autonomous, for instance, offers bamboo standing desks for most of their desks – and the frames are compatible with L-shaped desks as well.
Thus, if you're looking for an adjustable bamboo desk, perhaps your best option is to search through the Autonomous catalog.
The use of bamboo in furniture
Before we start listing some of the best options for the best bamboo desks, let's make it very clear why bamboo is prominently used to answer the question that gives a title to this article.
Bamboo has become hugely popular on these desks. Many manufacturers have been using its wood to make furniture throughout the years as it looks beautiful, durable, and extremely affordable.
Why is bamboo preferred, though?
Compared to most softwood types, bamboo only takes from three to five years to grow. This makes its harvesting less challenging and more straightforward. Furthermore, its structure can be modified either mechanically or chemically, which makes it have a distinct appearance and diverse physical attributes.
Moreover, it's easier to harvest bamboo than other types of wood – and it's also extremely eco-friendly. Thanks to its hardiness, pesticides, insecticides, or any other chemicals that are prominently used in agriculture are not used. It also has several benefits for the soil, making it excellent for any plantation.
Reasons why bamboo is fantastic for furniture
It's an eco-friendly option. As mentioned above, no chemicals are required for it to grow as it does so hugely fast and has an amazing protecting coating.
It's strong and flexible. Yeah, this combination is quite complicated to find in the wild, but bamboo provides us with it, and that's why there are many possibilities for furniture manufacture.
It's lightweight. Yeah, most surfaces from desks can be hugely prominent, but don't let their size confuse you; they're not heavy at all. You can lift these items and carry them around without too much effort.
It's practical and comfortable. The resistance and durability of bamboo not only apply to impacts. This material is extremely breathable, which makes it resistant to unpleasant smells. Some furniture – like ergonomic office chairs – can be hugely comfortable despite being made of this wood, unlike other ones.
It's not complicated to maintain. You can keep your furniture as good as new over the years. You don't have to spend hundreds on expensive products as the cleaning process is pretty simple.
What are the best bamboo sit-stand desks?
If you're already convinced and would like to add a bamboo computer desk to your home office, here, you will find the top options that the market can currently offer.
All of these choices come from the same brand – Autonomous – so they may be similar in certain aspects. However, there are major differences in prices and features that you should take into account. We will describe the specific differentiating aspects for each bamboo standing desk on each product's description.
1. SmartDesk Core
The SmartDesk Core is a beautiful, modern and stylish bamboo computer desk that you won't regret purchasing. It has a simple appearance, it's true, but that's exactly what makes it so functional and aesthetically pleasing.
You can choose between nine color schemes for the top of this bamboo adjustable standing desk, while the frame is available in three colors: black, white, and grey.
It is capable of supporting up to 290 lbs without effort, and the frame is made of solid steel. This fact ensures its durability and well functioning over the years. This bamboo standing desk also features a dual motor that's completely silent as it rises or lowers its height, which is adjustable from 29.4 to 48 inches.
2. SmartDesk Pro
The next option is the SmartDesk Pro. This premium choice comes in the same color schemes mentioned previously – six colors available for the top and three basic ones for the frame.
Unlike the previous option, it is more suitable for people with diverse heights as its height can be adjusted from 26.2 to 52 inches. It also features an upgraded motor, which makes it more functional and even quieter than other models.
The top has a 350 lbs capacity, and the frame is still made of still. Moreover, the company offers seven years in warranty, making it a safe purchase.
3. SmartDesk Bamboo
This bamboo standing desk features the classic looks of a wooden desk. However, it is still possible to acquire it in other color schemes.
You can use one of the four programmable settings for this bamboo stand up desk to get started with it. Its height can be adjusted from 29.4 to 48 inches and can lift a total of 290 lbs. Standing desks are hugely expensive, but this one is a cost-effective option that you can consider adding to your home office.
The company offers up to five years in warranty. Plus, if you're not satisfied with the SmartDesk Bamboo, you can return it within the first thirty days to receive a refund.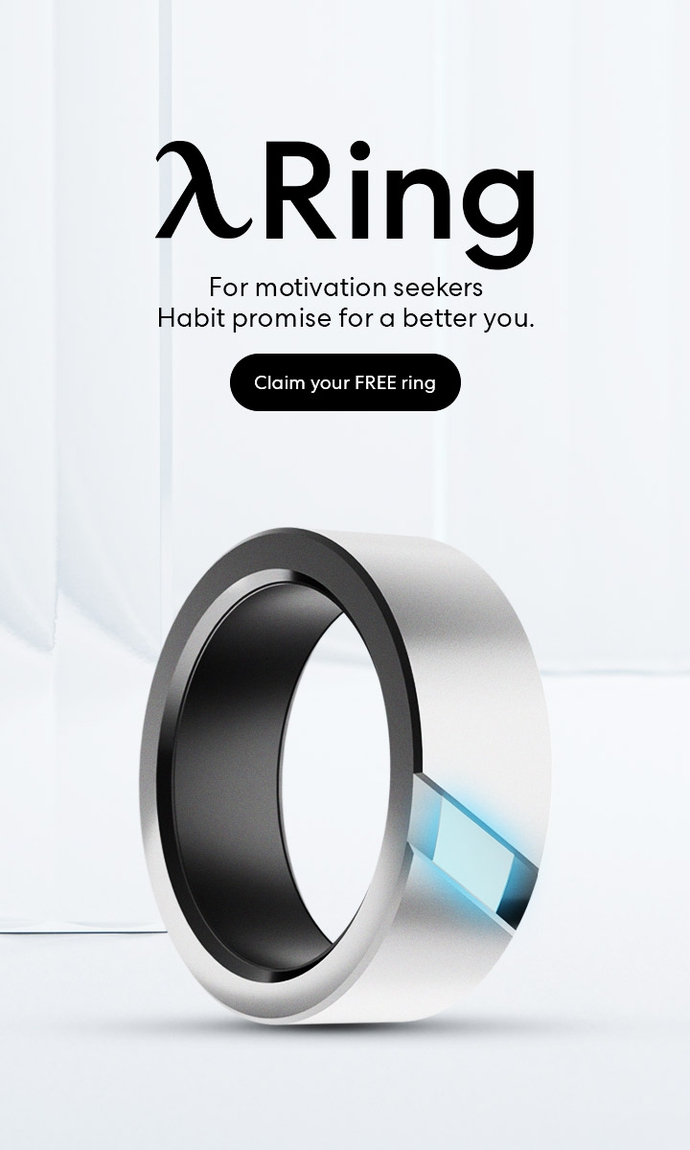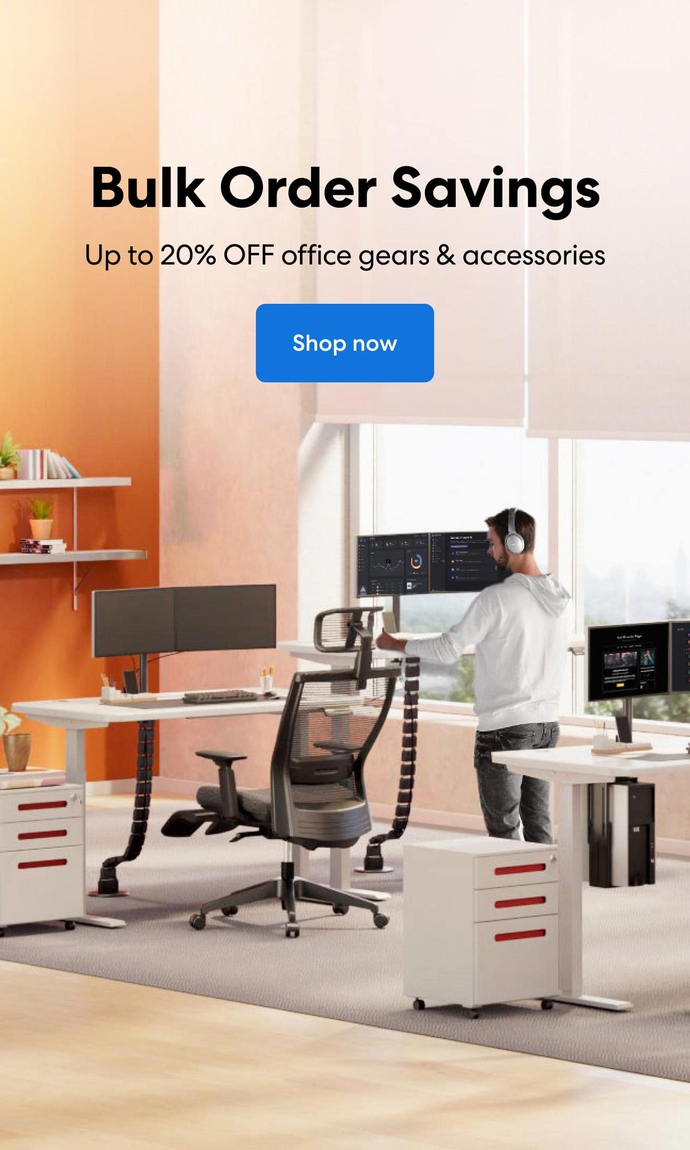 Subcribe newsletter and get $100 OFF.
Receive product updates, special offers, ergo tips, and inspiration form our team.