Job satisfaction is something that all the employees in the world seek. Therefore, if you can work to improve employee satisfaction, nothing can be better than that. In this way, your workers will feel self-motivated as well as satisfied and content. The fundamental tool of providing job satisfaction is delivering job stability. If you can ensure a stable job for your employees, consider it the first step towards job satisfaction. 
We can understand that it requires a lot of effort to improve employee morale and job satisfaction. Therefore, we will share some tips with you so that you can accomplish job satisfaction for your employees.
Why is job satisfaction important?
There are plenty of reasons for which you should consider job satisfaction to be imperative. You will witness a lot of benefits if you can offer worker satisfaction. Here, we will take a look at the importance of job satisfaction.
It will increase productivity
Productivity is one of the essential things of a company as the result of improving employee satisfaction. For that reason, everyone gives importance to productivity. So, if you can ensure your employees' job satisfaction, your company will provide you with good productivity.
You can also improve employee productivity by offering them adjustable standing desk or office ergonomic chairs. Besides, you can also opt for bulk office furniture order. 
Your profits will increase
We already discussed that job satisfaction would increase the productivity of the company. Once the productivity increases, it will also increase the company's profit. To be precise, if you can keep your employees safe and satisfied, they will bring more sales to your company. Also, there will be a solid bottom line if your employees are content.
Turnover will get lower
Another significant reason you should provide job satisfaction to your employees is to reduce employee turnover and lower the cost of this problem. It will be easier for the HR department to retain workers, which is essential for an organization. It will help you to save a considerable amount of money. Satisfied employees will not leave your office.
It will ensure the loyalty of employees
It is normal human psychology. If an employee witnesses that the company comprises the best interests, he or she will show loyalty to that company. Most of the time, they will support your company's mission and will work precisely to accomplish the objectives. They will also tell their friends about their company and will spread goodwill.
How to improve employee satisfaction?
We already said that improving employee satisfaction requires a lot of effort. If you are running a company, you should know how to make your employees happy and satisfied. So, here we will offer you some tips that will help you make your employees satisfied.
Allow them to engage with other employees
To make your employees happy, you need to take steps that allow engagement with other employees. There should be a framework that ensures the attention of your workers. Besides, you have to track whether the employees are interacting with each other or not. So, it would help if you looked for a platform that will help you in communicating with your employees. To keep track of their engagement, communication is a convenient tool.
Frequent communication is important
If you are thinking about what is employee satisfaction, you are in the right place. You should be serious about it. So, we would like you to know that communication is one of the pillars of employee satisfaction. You have to make sure that your transmission is consistent, frequent, as well as authentic. Well, you don't have to do big things to communicate with your employees. A thoughtful and straightforward mail from your side is going to do the magic. Just let them know that they are essential for you. 
Listening is important
We know that it is a simple step to take. However, if you observe most of the companies, you will find out that they overlook this step. One of the essential things that you have to do is to listen to your employees. It will allow you to fathom the extent of the employee satisfaction issues. Once you understand the problem, you should start working on improving employee satisfaction. 
Give them rewards
Motivation is the key to satisfaction. You should always try to inspire your employees whenever they are achieving something good. It will provide them with a sense of achievement, which is essential. It is the inception point of employee satisfaction. So, if your team or any of your employees are achieving the target, you should celebrate it with your heart.
Give importance to the health and wellness of your employees
If you start giving importance to your employees' health, it will be a great way to improve their satisfaction. To be specific, you can build a working relationship with the employee, which is necessary for their happiness and joy. You don't have to worry much as there are plenty of cost-effective ways to take care of your employees' health. You can introduce them to some of the desk exercises to help them stay fit and active throughout the day.
Come out of routines sometimes
We know that routines are essential for an organization to accomplish its daily operations. However, sometimes routines can be boring as well as monotonous. So, try to surprise your employees sometimes and allow them to break patterns. For instance, surprise them with a random half day. Also, take them for an outing, which will increase their satisfaction.
So, go through the points that we mentioned if you have confusion regarding what is employee satisfaction. Try to make all your employees happy so that they can stay by your organization's side for a long time.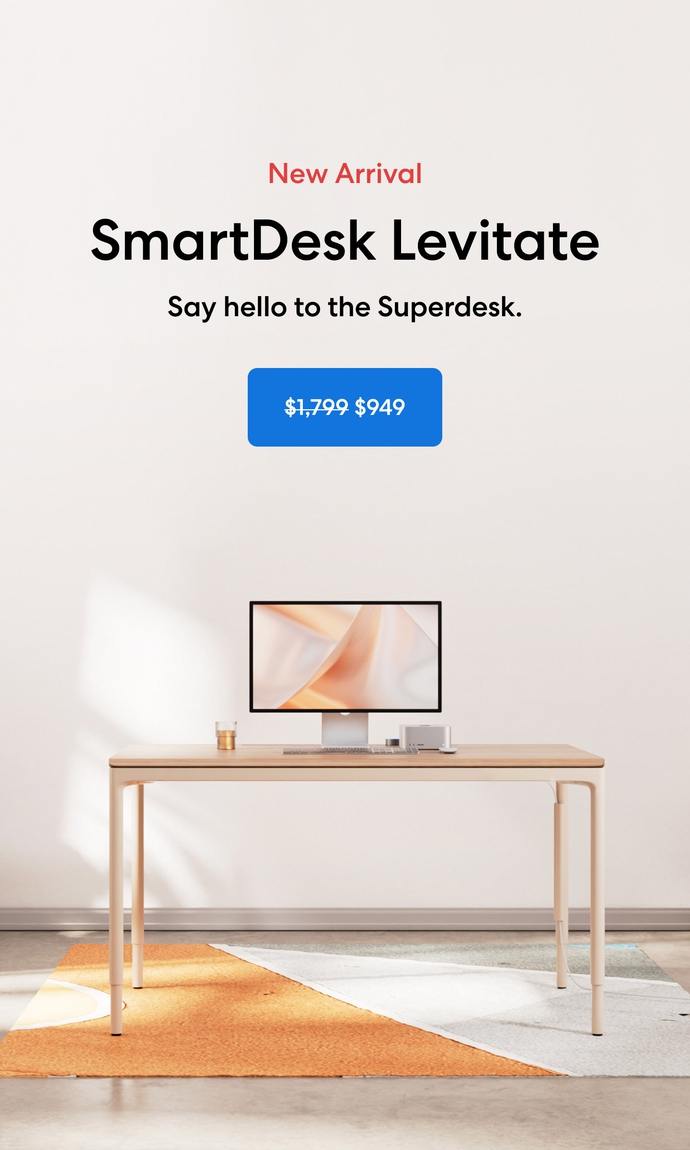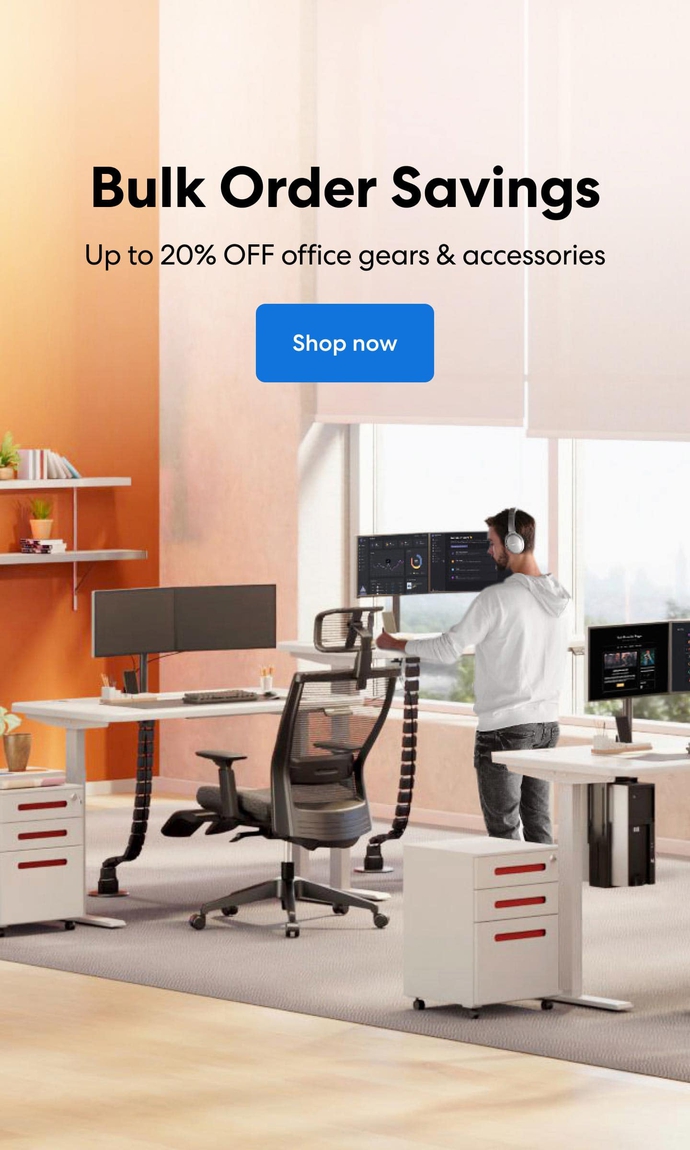 Subcribe newsletter and get $100 OFF.
Receive product updates, special offers, ergo tips, and inspiration form our team.