Smart Products
Desk with a File Cabinet: Perfect Match for a Stylish Workspace

Laura Turner
|
Mar 25, 2023
1,337 Views
Are you tired of the clutter on your desk taking up valuable space? Do you struggle to stay organized while working from home or the office? Look no further than a desk with a file cabinet, your perfect match for an efficient and stylish workspace. 
With this combination, you can streamline your work area and create a clutter-free environment that promotes productivity and focus. Not only does a desk with a file cabinet save space, but it also provides a practical solution for storing important documents and supplies. 
Upgrade your workspace with this innovative and versatile design and take the first step towards a more organized and productive workday. 
30 Best Modern Desks with a File Cabinet for Ultimate Organization
Finding a stylish desk with ample storage space can be challenging, but fear not; we've compiled a list of the 20 best modern desks with file cabinets for the ultimate organization. 
1. Autonomous SmartDesk Core + Autonomous Filing Cabinet
Maximize your home office space with the SmartDesk Core and metal filing cabinet. The Autonomous home standing desk adjusts from 29.4" to 48" and lifts up to 265 lbs. at a quiet 50 dB. 
Also, the filing cabinet has three spacious drawers, is made of cold-rolled steel plates, and sits on sturdy lockable wheels. 
Keeping confidential documents secure with the included lock and key has never been easier. Together, they offer a sleek and practical solution for your home office needs. Choose from various desktop sizes and upgrade to the chunky oak top for added durability. 
2. Nexera Nomad Desk + Bookcase Combo
Upgrade your home office with the Nexera desk and bookcase combo, a practical and stylish solution for maximizing your workspace. 
The Atypik desk has two graphic detail drawers for extensive storage and organization, and it also has a bottom filing drawer with steel rods for legal or letter-size format. 
Additionally, the Atypik four-shelf bookcase is robust and stylish, adding value to any space. With its unique "A" leg and avant-garde design, this collection is perfect for tackling creative tasks and making a statement.
3. Nexera Nomad Desk + 3-drawer Cabinet Combo
Complete your setup with the Atypik bundle, which includes the desk and three-drawer filing cabinet, featuring two drawers on solid metal slides and a large filing drawer on full-extension ball-bearing slides for legal and letter file sizes.
All items are made in Canada with certified particle boards and MDF materials. Therefore, do not wait; upgrade to the Atypik cabinet and desk combo for a stylish and practical solution to your workspace needs. 
4. Nexera Arobas Two Piece: Home Office Set
Transform your home office with the Nexera Arobas unit, a sleek and modern addition to your home office furniture. The Arobas collection is renowned for its unique design and versatile features, providing flexible settings to fit any workspace. 
Moreover, the desk has a handy drawer and a hole in the rear plate for easy cable management, helping to keep your workstation clean and organized. 
Its three-drawer filing cabinet includes two spacious storage drawers on stable metal slides and a legal/letter-size drawer on full extension slides, providing ample space to store essential documents and files. 
5. Skyline Decor Desk with a Pull-Out Keyboard Tray and Three Drawer Pedestal
Elevate your workspace with the Skyline Decor model. This stylish white standing desk offers ample storage space with four compartments, including three enclosed drawers to keep your workspace tidy and organized.
The pull-out keyboard tray is a convenient storage area for writing materials and small devices, maximizing your workspace efficiency. Also, the executive pedestal design adds a touch of elegance to your office decor. 
6. Skyline Decor Carine Desk with a Wenge Finished Wood
This office desk with a file cabinet boasts a modern and sophisticated design, is finished in wenge brown and features three pull-out drawers with a horizontal slatted design on their fronts. 
Its modern square knobs in a silver finish add a touch of elegance to its contemporary design. Additionally, the Carine model also features an open compartment on the right-hand side, perfect for storing additional office supplies or managing cables. 
7. Skyline Décor Home Office Delta Writing Desk
The Skyline Décor Delta unit is a sleek and modern desk with a file cabinet that offers both style and practicality. Made of composite wood in a rich white finish, this computer desk with a file cabinet complements any workspace with its transitional style. 
Furthermore, the desk features a soft-close drawer with a silver accent pull, providing ample storage space for personal belongings. Its two open shelves add to the desk's functionality, making it an ideal addition to any home or professional office. 
8. Techni Mobili Rotating Modern Multi-positional Desk
This Techni Mobili model is a versatile and practical addition to any office. The long desk boasts a unique design that lets you customize its position in three distinct ways, providing ergonomic workstations and additional workspace options. 
Plus, the desk features a two-drawer cabinet for convenient storage, and its sleek rolling casters allow for easy movement throughout your office. Upgrade to this L-shaped desk with a file cabinet and enjoy the benefits of a customized and efficient workspace. 
9. Techni Mobili Office Home Computer Desk
One way to improve your workspace is by adding this fantastic unit. It's a sleek and stylish office desk with a file cabinet that combines ample storage options, functional features, and a sophisticated design. 
Made with MDF and finished in a two-tone white with black accents, this table boasts a black tempered glass tabletop surface that adds to its sophisticated style.
Also, it features a side drawer cabinet that provides extra space for keeping legal and letter-sized papers and two storage drawers that offer additional space for your personal belongings. 
10. Techni Mobili Complete Computer Workstation Desk
This workstation model is a functional and spacious office desk with a file cabinet that offers ample work surface and plenty of storage space. The desk features two storage drawers and one hanging file cabinet, providing much space to store and organize your belongings. 
Additionally, the side CPU/storage cabinet has a removable shelf that can be placed up, down, or removed altogether. At the same time, the large back opening offers CPU heat release and cord management. 
11. FM FURNITURE L-shaped Raleigh Desk
Are you looking for a functional and stylish long desk with a file cabinet that can elevate your home office? Look no further than this L-shaped desk with a file cabinet. With its thick panel design and ample storage options, this desk is perfect for all your workspace needs.
The L-shaped top surface provides plenty of room for your laptop, documents, and office supplies, while the legroom height of 26 inches ensures maximum comfort. 
Made of engineered wood in a Light Gray finish, this L-shaped gaming desk with file cabinet is a perfect addition to any contemporary home office. 
12. FM FURNITURE Petra Desk
Introducing the Petra Desk, the perfect combination of elegance and functionality. This desk with a file cabinet features a spacious surface area, two drawers, and an open shelf, allowing you to store all your essential office items, including books and stationery.
Furthermore, this computer desk's sleek and ergonomic design with a file cabinet adds a modern touch to any office or home. With a height of 28.8 inches, it is compact and won't take up much space, allowing you to work comfortably. 
13. Trio Supply House L-shaped Desk with a File Cabinet and Storage
This L-shaped desk is an ideal addition to your home office or gaming setup, featuring ample storage and a curved boomerang shape. The desk includes a built-in locking storage cabinet and a hanging file cabinet for organizing important documents. 
Moreover, the desk's curved legs are scratch-resistant powder-coated steel, while the desktop and storage cabinet is constructed of heavy-duty engineered wood panels with a PVC laminate surface. 
14. Trio Supply House Computer Classic Desk with Several Drawers
The Trio Supply House classic model is a versatile and functional addition to any office or workspace. Its expansive contoured desktop shape can accommodate your computer or serve as a drafting table. 
With an under-table side shelf and three drawers, this desk provides ample storage to keep your workspace organized. The desk has a weight capacity of 90 lbs. At the same time, the under-table shelf can hold up to 19 lbs., and each drawer can hold up to 10 lbs. 
15. Uncaged Ergonomics SmartDesk with Drawer and USB ports
This Uncaged fantastic unit is a modern electric standing desk with ample storage and charging options. The luxurious 45.3x23.7" glass desktop is perfect for writing, computing, and studying. 
Its front frame features two USB and one USB-C charging port, while two AC outlets power your computer or other devices. 
Furthermore, it has a concealed storage drawer that keeps your workspace clutter-free, and the smooth glide allows easy access to work essentials. 
16. EUREKA ERGONOMIC Standing Desk with Double Drawers and Hutch
Introducing the Eureka standing desk with drawers, an innovative and ergonomic solution for your workspace. With built-in USB ports, this height-adjustable desk is perfect for gaming or working and features a human-centered design that prioritizes comfort and productivity. 
You can easily switch between sitting and standing positions to alleviate neck and back pain and promote better health. The desk includes two soft-close pull-out drawers for convenient storage while maintaining ample legroom. 
17. Bush Furniture Somerset Sit-to Stand 72W 3 Position L Shaped Desk
This desk with a hutch and file cabinet is a stylish and ergonomic workspace that provides a solution for those seeking comfort and convenience. 
The sit-to-stand desk riser offers all the health benefits of a standing desk with the versatility of more expensive electric height-adjustable options. 
Furthermore, it features a file and a box drawer for storing all of your essentials and wire management grommets to keep cords and cables in order. 
18. Cabot Desk with a Hutch and File Cabinet
Looking for a stylish and functional desk with ample storage space? This model boasts a traditional yet beautiful design with smart features for convenience. 
Additionally, the L-shaped design provides a large, durable work surface, while the hutch and file cabinet offers ample storage to keep your workspace neat and organized. 
19. Walker Edison Secretary Wood Hutch Desk
The desk's unique design features three cubbies and three small wooden drawers in the upper open portion of the cabinet for enhanced organization. 
In addition to its sleek look, the cabinet functions as a computer hub with a drop-down front and cord management for easy access to your laptop.
Moreover, the lower portion includes two doors with adjustable soft-close hinges, offering closed storage options to hide clutter. Also, wall anchoring hardware is included to ensure maximum safety and stability. 
20. Sauder Dakota Pass Computer Desk
Looking for a rustic computer desk with a hutch and file cabinet that offers ample storage space? Check out the Sauder Dakota Pass model. You can easily store your laptop, printer, and supplies with a spacious tabletop and two upper drawers. 
The lower drawer is perfect for hanging letter-size files, while the cord management system keeps your cables organized. Meanwhile, the hutch offers additional storage with cubby holes and vertical storage for your home and office supplies. 
There's also a storage area behind the door that can accommodate your vertical CPU tower, making this desk an ideal option for any computer type. 
21. FM FURNITURE Weston Two Computer Desk with Hutch
The FM FURNITURE Weston Two Computer Desk with Hutch offers exceptional characteristics at its core. Featuring a comfortable legroom height of 25.5", a spacious bottom shelf, and a hutch with five roomy shelves measuring 22.9" deep and 43.3" wide externally, this desk ensures a stylish and functional workspace. It's backed by a one-year guarantee, providing peace of mind.
The desk's sleek flat design seamlessly accommodates daily essentials, while numerous drawers and shelves store files, notebooks, and accessories. The ergonomic workstation includes a pull-out keyboard tray, a lower shelf, and ample space for computer equipment. With a versatile design and appealing finish options like ZERO BLACK WENGUE and Light Oak, the Weston Two Desk with Hutch is a superb choice for homes and businesses alike.
22. Techni Mobili L-Shape Desk with Hutch and Storage
The Techni Mobili L-Shape Desk with Hutch and Storage presents an exceptional workspace solution. Boasting a powder-coated steel frame, integrated accessory holder, and an 88-pound weight limit offers durability and functionality.
The industrial wood grain finish and metal accents enhance its aesthetic appeal, making it perfect for optimizing your workspace. With ample storage, including shelves and drawers, this substantial L-shaped workstation is a game-changer. Its vintage-colored engineered wood finish and steel construction strike a harmonious balance between style and sturdiness. With a five-year limited warranty and versatile design, this desk with matching file cabinet is a top-notch choice for any workspace.
23. Trio Supply House Computer Workstation Desk With Storage
If you're looking for a practical and adaptable desk for your computer workstation, go no further than the Trio Supply House Computer Workstation Desk With Storage. This desk is well-thought-out with features including a dedicated space for a computer's central processing unit (CPU), a pull-out keyboard tray with a protective stop, a cable-friendly accessory shelf, and a second, higher accessory shelf. You can expect it to appear in two boxes, and the guarantee lasts a whole month.
The moisture laminate veneer on the drawers, shelf, and raised surfaces of the Dual Complete Computer Workstation Desk keeps your equipment safe and sound. This extraordinary desk is both stylish and sturdy, thanks to the espresso-colored MDF panels and scratch-resistant powder-coated steel framework. It's the ideal combination of stylish design and practical use for any office.
24. Trio Supply House Home Office Workstation with Storage
The Home Office Workstation with Storage from Trio Supply House is a must-have for any productive home office. The engineered wood construction and sleek grey woodgrain finish exude a sense of modern sophistication. The desk has a pull-out drawer, a locked cabinet, and shelves beneath the desk for stowing away paperwork and other office supplies.
This desk's sleek design shines, whether flush against the wall or freestanding, thanks to its privacy screen and cable management hole. The Classic Computer Desk successfully marries form and function, guaranteeing a neat and stylish office environment. It comes in one shipment and has a one-month guarantee.
25. Techni Mobili Complete Workstation Computer Desk
The Techni Mobili Complete Workstation Computer Desk has plenty of space for your belongings and plenty of room to work. There's plenty of room to spread out, plus two drawers, a vertical file drawer, and a big, lockable sliding shelf for your keyboard.
The desk's large rear opening is perfect for venting hot air from the central processing unit and concealing unsightly cords for tidiness. There's a detachable shelf and a compartmentalized storage and processing unit. This desk is perfect for working or studying in comfort and convenience. You'll love working at this chocolate-finish office desk with a file cabinet.
26. Trio Supply House Workstation Computer Desk with Storage
The computer desk and storage space from Trio Supply House make the perfect addition to any workstation. Its two drawers and vertical file cabinet make it ideal for storing and filing documents. The spacious slide-out keyboard shelf and secure stop on the side CPU/storage cabinet increase flexibility. This two-box desk set has everything you need to get work done.
Strong construction with moisture-resistant PVC laminate veneer over scratch-resistant powder-coated steel supports, plus an accessory shelf and removable elements like the large CPU cabinet opening. This desk station offers plenty of storage space and convenient organization features, including a built-in file cabinet and drawers.
27. Trio Supply House Functional L-Shape Office Desk with Storage
The L-shaped Trio Supply House desk is both aesthetically pleasing and functional. It has a gray woodgrain laminate finish on thick wooden panels and can hold up to 110 pounds. The L-shaped layout provides both a computer desk and a table for completing paperwork or working on projects. It has two drawers for storing small office items and two open shelves for showcasing decorative items. The desktop is permanently set up as depicted in the image, and the neutral gray color scheme is a nice touch for a contemporary look.
28. Trio Supply House Classic Office Desk with Storage, Espresso
The Espresso finish of the Trio Supply House Classic Office Desk with Storage is a beautiful complement to its practical design. Two drawers, two shelves, and a closed cabinet add practical storage space to the sturdy wooden frame and laminate top. The espresso-stained wood panels and the rounded silhouette create an air of classic sophistication. This desk is perfect for a home office because it combines form and function. It can support up to 90 pounds, making it a versatile option for any office.
29. FM FURNITURE Cartagena Office Set
This office set is a harmonious duo designed for both style and practicality. This 2-piece ensemble consists of a sleek desk and a complementary wall cabinet, combining convenience and elegance seamlessly. Effortlessly assemble this set, which presents a spacious desktop, two convenient drawers, and a wall cabinet for efficient storage.
The desk's refined design offers comfort, while the cabinet's enclosed and open compartments ensure organization. With dimensions of 47.9" x 19.6" x 28.9", this Particle board construction Oak set in White Stain adds a touch of sophistication to any office or home environment.
30. FM FURNITURE Naples Computer Desk Three Drawers
The FM FURNITURE Naples Three-Drawer Computer Desk is a chic and roomy option for your home office. Its 47.3-inch width and 29.4-inch height allow plenty of space for your legs and belongings. The desk's three drawers provide ample space for storing stationery, paperwork, and other office necessities.
Its sleek, portable style is ideal for homes and workplaces prioritizing minimalism and efficiency. The Gray Oak Varnish finish looks great and helps keep things neat inside the open hutch. This modern and practical desk comes with a one-year warranty and a host of convenient features.
Key Takeaway
Shopping for a modern desk with a file cabinet is a smart choice for anyone who wants to keep their workspace organized and clutter-free.
With the right desk, you can not only boost your productivity and efficiency but also enhance the overall look and feel of your office or home workspace. 
With various styles, sizes, and finishes available, you can find a desk that perfectly suits your needs and personal taste. 
Therefore, whether you work from home or in an office, investing in a modern computer desk with a file cabinet is a great way to create a comfortable and functional workspace.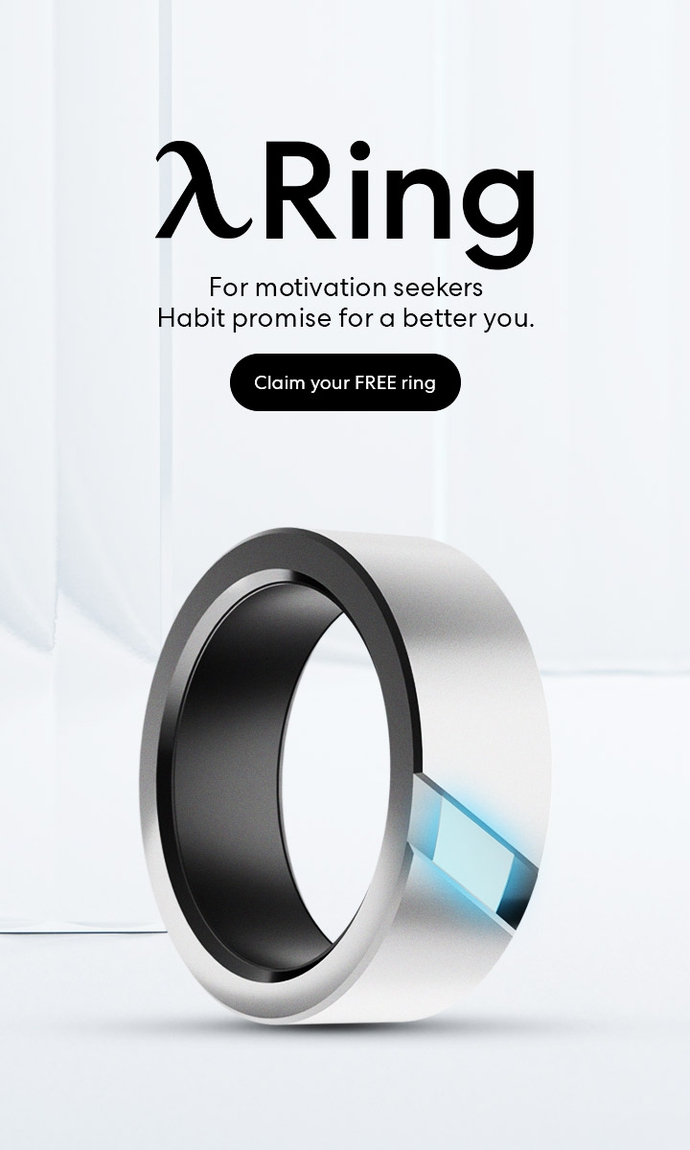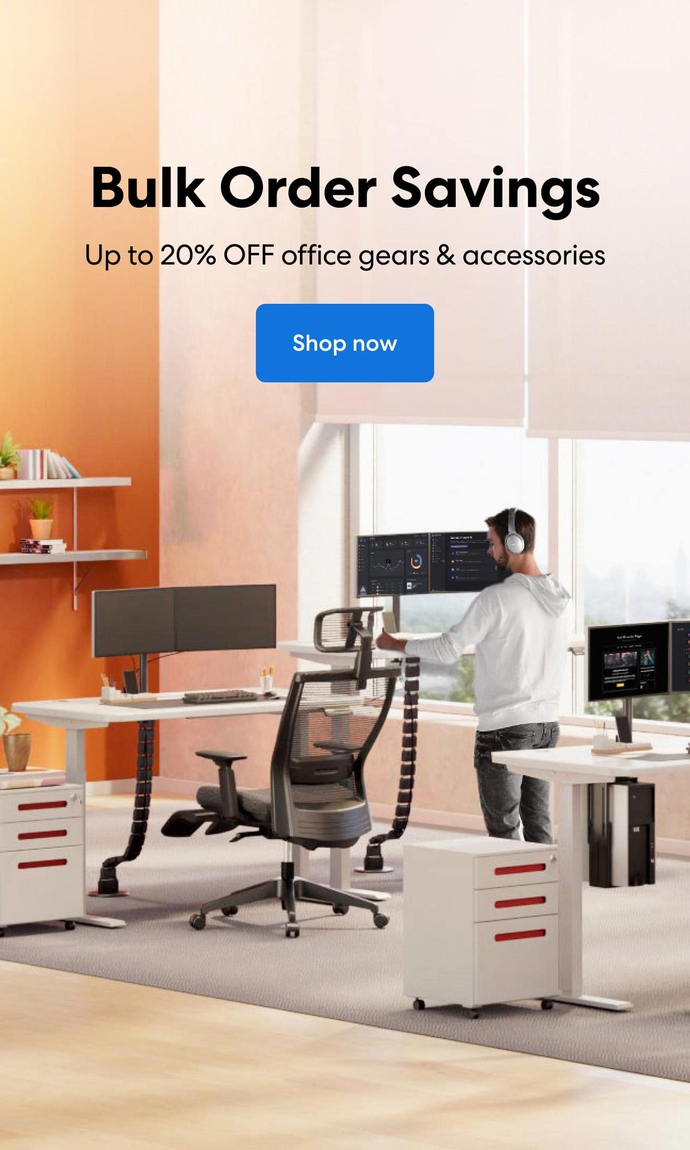 Subcribe newsletter and get $100 OFF.
Receive product updates, special offers, ergo tips, and inspiration form our team.