Workplace Inspiration
Things to Know When Building an ADU in California

Autonomous
|
Feb 16, 2023
711 Views
Hello to the lucky homeowners in California, a place with lots of scenic views and a promising market. If you live in California, you are aware of the high rents of properties which have you going back and forth when it comes to relocating to this part of the country. But for those blessed with a spacious property or a large backyard design, there is nothing better than building a California ADU.
An accessory dwelling unit is an individual home located on your property that is detached from your primary home. A prefab ADU in California can be a great living and rental opportunity for people looking for a reasonable place to live and for you who want to make some passive income. So, whether you have started thinking about designing the best ADU interior, planning to build a prefab ADU in California, or working on how to build a shed, you have come to the right place. In this blog, we have gathered all the prefab ADU in southern California solutions and ways to build a portable shed in your backyard.
Many people looked at their backyard space productively during the pandemic and came up with an idea to build an extra unit. Maybe they needed a private space away from their family, or the idea of a modern shed for an office seemed too appealing. Soon the idea of a secondary home on your existing property took a boom, and now there are separate laws, ADU kits in  California, and suggestions on how to build the best ADU with all the facilities. Below are some things you must know about building a studio shed in California.
Space Required
To build a prefabricated ADU in California or to buy a pod and then decorate the interior as per your needs, there is a minimum space required law that you need to pass. After all, the state doesn't want your backyard to look cramped up with too many structures. The minimum space required is 150 square feet. This size typically contains a small bedroom or a studio apartment. So, make sure you have enough space. While there is a lower limit to building a secondary home, you can also not go overboard and build a structure of more than 850 square feet. 
Conditions
Just because the idea seems great doesn't mean everyone can do it. Like any state, there are rules and regulations for only those who can build an ADU in California. Anyone planning to build a secondary home, such as California ADU, must live on the property themselves. The planning department will visit before the construction begins for the ADU. Secondly, you will be required to pass the safety tests such as fire, earthquake, and flooding. Also, eligibility conditions vary greatly depending on your living zone.
Type of ADU
An accessory dwelling unit comes in many different types, with the end purpose more or less the same. Knowing and highlighting the type of ADU you are planning to build on your property is important. The most common and clear definition of an ADU is the detached ADU. This independent unit is separate from the house and has all the facilities required for living.
Garage to ADU conversion is also a popular and approved practice in California where you can use the existing size or expand the existing garage to make a functional home. Another popular option is the over-garage ADU, often known as granny shed. This is a secondary structure built at the top of your garage. An attached ADU is also a converted garage and might share some facilities with the house. These types of ADU are rarely rented and mainly used for personal family use.
Number of ADUs
You cannot build a whole complex where you can rent it to several families and earn millions. There is also a restriction regarding the number of ADU built on a property. This depends on the zone you are living in. Some zones only offer single-family renting/living options; hence only single ADU is allowed in these areas.
Time
Construction of a prefab ADU in California normally takes 3–4 months. However, that period may change by a few months, depending on the scope and difficulty of the project, as well as the length of the approvals and design phases. The usual ADU project might take anywhere from 8 months to a year, from feasibility to design to permits to building. If your ADU requires a lot of work and construction or tearing down the garage to build a new one, then the time taken will be greater.
Cost
The cost of building an ADU depends on multiple factors. It depends greatly on the luxurious experience you try to attain in the ADU. However, there are also some basic checklists an ADU must pass to be classified as a rental property. The size and location of ADU will also impact the final cost. An ADU construction costs anywhere from $130K to $180K, provided you already have a structure and this ADU conversion we are talking about.
Environmental Concerns
Environmentalists raise the question of allowing a living unit in a garden area for all the right reasons. But when reviewed properly, an ADU is a great source of income for the family while bringing many positive impacts on the environment. ADUs can have a variety of positive effects on the environment. One way is by offering more environmentally friendly housing options than conventional, considerably larger residences.
Additionally, ADUs constructed using eco-friendly materials, and energy-saving appliances can aid in lowering a community's overall carbon impact. ADUs can also benefit the environment by encouraging water conservation. Low-flow toilets and shower heads are common in ADUs since they utilize less water than conventional fixtures.
Privacy
The last thing to know vefore building ADU homes in California is privacy. The privacy level and requirements in California ADU will completely depend on the end purpose. If it is a home office, you would want an ADU that is quieter and away from the chaos of home, so you would prefer insulation or sound-blocking windows. For a granny shed, there isn't much desire for privacy as one would prefer to remain connected with their grandparents.
For rental purposes, an ADU should have complete privacy to meet all the ethical and social rules of a rental property. The front door should face away from the primary home, and the renter should have everything of their own such as a kitchen, bathroom, electricity, and other amenities.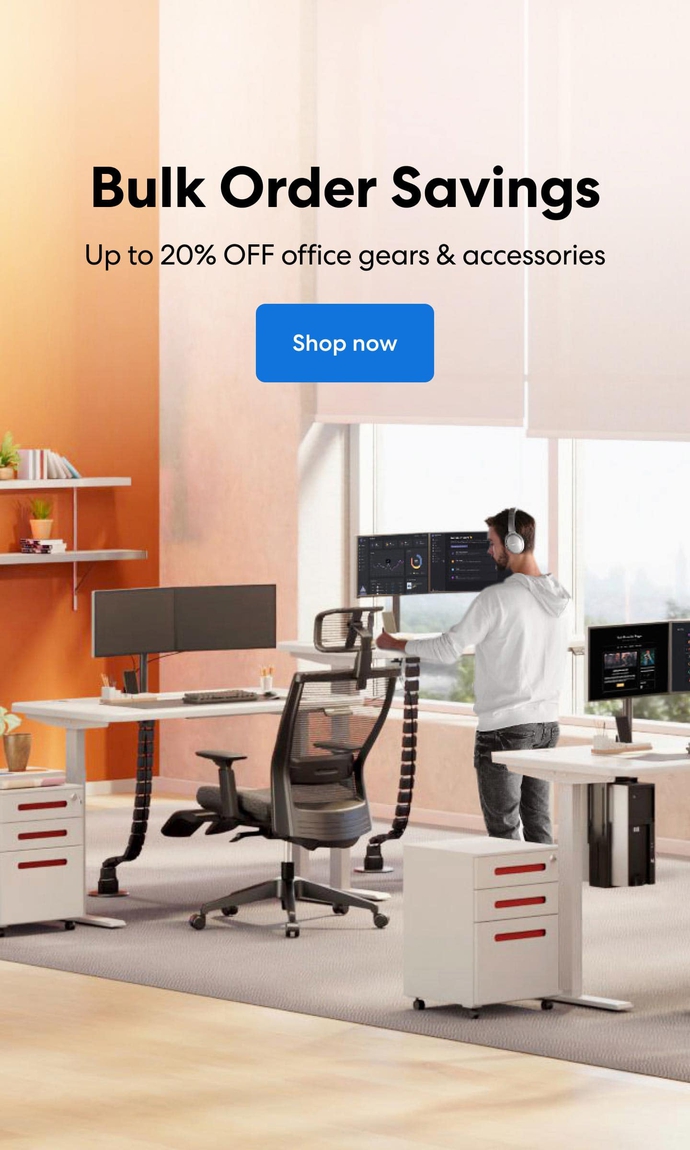 Subcribe newsletter and get $100 OFF.
Receive product updates, special offers, ergo tips, and inspiration form our team.